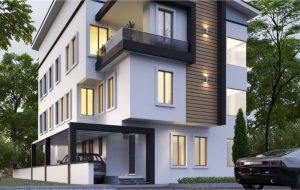 Spacious property with 5 bedrooms and 6 bathrooms.
The property is located in a serene environment with good road network, security, power, and a growing community and is closely linked with key infrastructure on the island like malls, cinemas, e.t.c.
The land measures 225 Square Meters and the building 335 Square Meters.
Outright Price:₦ 102,600,000
Initial Deposit:  ₦5,000,000