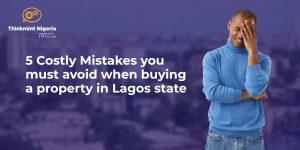 The benefits to be attained from acquiring a real estate property cannot be overemphasized.  This cost-effective and lucrative venture is dated back in history, and also in the present. Real Estate has successfully elevated the financial status of people as the ROI is alarmingly profitable.
As the real estate market keeps booming in Lagos State, Investors and future homeowners, jump on this opportunity to acquire Lands, Apartments, Duplexes, and the likes of it.
But some may end up making some mistakes that result in financial loss and resources without purchasing their preferred property type.
You should look forward to escaping this disaster when purchasing your next home. However, this can be successfully avoided if you read this article to understand the mistakes you should avoid.
Here are the costly mistakes you must avoid:
POOR BUDGET PLANNING 
This was the case of one Mr. Adebayo who believed his  budget was enough to fund his purchase of a new apartment.  Unfortunately, he was left bankrupt, before completing his property purchase.
When acquiring a property, you must have a first-hand purpose of the property. A pre-plan detailed breakdown of budget expectations, your expected return on investments, and many more. With a detailed understanding of your budget, you will be ready for unplanned situations.
NO DETAILED INVESTIGATION 
The worst mistake you can make is to plunge in your efforts into securing a new property without conducting a detailed investigation on the property or its environs.
Engaging in a proper investigation ensures that all information regarding the property you intend to purchase are correct, not fake. As well the necessary documentation is done correctly, especially documentation like Property Title and Government registration. It is advisable to consult a professional, like a lawyer to ascertain the investigation validity.
Disregarding this step, and relying on your personal instincts could lead you to fall into the hands of real estate scammers.
NO PROFESSIONALS ENGAGED 
This incident occurs when you attempt to secure a property without formally involving professionals in the field. Also, some people engage so-called "professionals" without valid proof that they are educated and certified in the field.
The easiest way an Investor can lose out is without engaging certified professionals.  You will not like to fall into this trap. Hence, for a great return on investment and also to eliminate chances of investment loss, you must involve a professional when securing a property.
RUSHING IN TO PURCHASE 
Urgency in acquiring a property can result in cases of regret, as you may fall into scammers, fake documentation, and its likes.  The use of a professional may not save you from mishaps when you rush to purchase a property.
It is highly advisable for you to take your time to research the background of the property. Its location, documentations validity and type, and agreements. This act will save you from a "had I known" situation.
NO INSPECTION 
You must create time to inspect your new home. A lot of future home owners and Investors ignore inspecting their choice properties, and sooner jump into a purchase, and later get to discover that the property doesn't fit their premium taste.
This case can lead to serious regrets. Regardless of how tight your schedule may be, take out some time to visit the property you desire to acquire, before dropping payments. This will save you a lot of regrets and post-purchase stress.
Real estate investment still remains the most lucrative, evergreen, and stress-free investment all over the world, also with a high ROI. The best way to engage in real estate investments without hiccups or regrets is by looking out for these mistakes and avoiding them.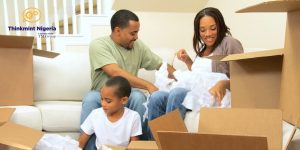 We at Thinkmint Nigeria are ever ready to launch you into your next home in Lagos State, without the risk of falling into the wrong property purchase.
For more informative posts, read more here.