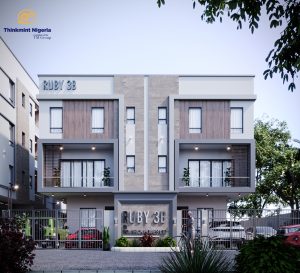 Lagos, the largest city in Nigeria and Sub-Saharan Africa —needs no introduction. It is one of the top ten fastest-growing cities in the world with a population of over 23 Million (2023). 
This is the city in Nigeria known as the land of wealth and the place to seek a better life. Lagos has the most profitable and valuable real estate market across the country. Investors within and beyond know this is the hotspot in Nigeria to buy properties for investment and for living. 
If you have been thinking about buying or simply investing in a property in Lagos to earn a return —this is the right time to do so. 
We have shared five top areas in Lagos to buy properties. These places all have growing property markets, increasing population and high property values for guaranteed returns.
 All highlighted properties are available for purchase, with favorable payment plans to reduce the burden of huge deposits at once.  
EPE
Epe is making the largest land contribution to the planned 'Future of Lagos'. With significant projects like the planned International Airport, the Fourth Mainland Bridge, the Largest Deep-Sea Port in West Africa, the Dangote Refinery, and Lekki free zone etc. 
Epe is expected to be the next major metropolis and land prices are rising quickly. Epe is just an hour from Lekki with good road networks, making commuting to major parts of the city easy and fast. 
Smart investors are stacking up land in this area for future resale of up to 100% ROI. This can be referred to as land banking which we discussed extensively here.
Star Property – Ashborne Gardens, Epe. Book a plot of land with N300K – N500K now. Buy Ashborne here.
LEKKI 
Unlike Epe, one can say Lekki is a developed area. This is one of the prime locations at the centre of Lagos upscale market. Lekki is the hub of top-tier commercial and residential properties as the area has found a perfect way to mix-use the location for both activities. 
The value of properties in Lekki is on a continuous rise and the demand is competing without bother for the exorbitant pricing. 
Buyers acquire multiple properties in this location to use as residential rentals, office spaces, and a hot mention is 'short-lets.' 
This 2-Bedroom Apartment located in Ologolo Lekki is perfect for a shortlet home. With an affordable price point, flexible payment plan and a ready to move in standard structure. 
Learn more about Ruby 3 Apartment here. 
AJAH
Ajah is a large neighborhood in the Lekki area of Lagos. It is one of the fastest-growing areas in Lagos known to be the next best option for those unable to afford its desirable neighboring areas like Lekki, Ikoyi and Victoria Island. 
A notable Estate in Ajah is the popular Abraham Adesanya Estate developed by the Lagos state government as a low-cost housing scheme. However, private developers and individuals have added luxurious structures and estates raising the value and growth in the area.
If you love the beach area, Abraham Adesanya also adds this to the list of great features it has. 
Reserville Estate is a newly constructed masterpiece in Abraham Adesanya with 4 Bedroom Twin Duplexes for sale. Own a piece of Reserville with N4M and spread your balance across 21 Months. Buy here. 
SURULERE 
Surulere is popular in Lagos for many reasons. It is one of the most exclusive areas on the Mainland with both residential and commercial activities playing actively side by side.
This is an area with a high population and steady high demand resulting from its favorable transport link from the mainland to the island. 
This location promises an absolute guaranteed return on investment properties either for residential or commercial use. 
Star Property – A-residences – 3 Bedroom Apartments and 4-Bedroom Semi-Detached Duplex + BQ. Explore A-Residences
OGUDU
If you're looking for one of the best places to buy properties, then don't leave Ogudu out. 
Ogudu is a calm, serene and exclusive community in Lagos with modern amenities and rightly surrounded by equally sophisticated neighborhoods like Magodo, Omole, Ikeja, Gbagada and only five minutes from the third mainland bridge. 
The potential to make great profit from investment in the area is high. It also makes a perfect place to buy a retirement home to live a quiet life away from the city chaos. 
Own your dream home in Flo and Wills, Ogudu. This is a trophy property well-crafted to enjoy life in peace and prosperity. Learn everything about Flo and Wills here. 
Thinkmint Nigeria remains your best plug for your land, on-plan and off-plan property deals. Explore our marketplace here. You can also contact us on  📞 +234 809 784 5065 
As seen on Vanguard