Often times, people tend to limit their home ownership or real estate investment searches and goals to Lagos State and Abuja, with a few spreading into other major cities and states in Nigeria that equally have very high return rates in terms of Real estate investment in the country.
Based on studies and research materials, we will share 10 top cities aside from LAGOS and The Federal Capital Territory, ABUJA to diversify your real estate investment and home ownership search that we bet will give you extreme value now and in the future.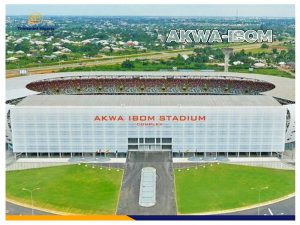 Akwa Ibom is one of Nigeria's 36 states, located on Nigeria's southeast coast. It's known for its very beautiful beaches and various food delicacies. Economically, Akwa Ibom State is based around the production of crude oil and natural gas as the highest oil-producing state in the country. Other industries involve agriculture as the state has substantial cocoyam, yam, and plantain crops along with fishing.
The state of Akwa Ibom has a total landmass of 2,210 square kilometers. The population is estimated at 3.25 million people according to data from 2006. The average rent of a 2 bedroom duplex in the state is 2,000,000 Naira  with a 5 bedroom house going as high as 5,000,000 Naira.
The cost of a duplex purchase ranges from 60,000,000 to 310,000,000 Naira on the average, depending on the room size and location within the state.
Unarguably, Akwa Ibom state has a very fantastic road network and road infrastructure to allow for high returns on real estate developments and  investments. Its location makes it one of Nigeria's most attractive investment locations with it bordering Cameroon, Equatorial Guinea, and River State.
The primary city to look out for in the state for your real estate investment goal is the state capital UYO, comprising of one of the best road construction and navigation routes in the country , as well as Ultra modern city centres,  E-library, Stadium, City Hubs and Recreational Centres ideal for a perfect living environment.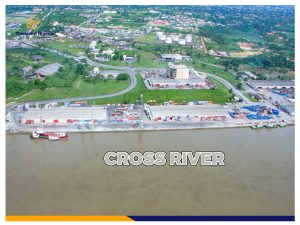 Calabar, the capital of Cross River State,  is a desirable location to live, do business, look for jobs, and to raise a family.  Her recent economic prosperity and tourism growth strengthen its safety and development. There are excellent security measures in every area of the city. Calabar is often referred to as the people's paradise, it is no doubt one of the most beautiful and safest places to live in Nigeria.
As one of the wealthiest states in Nigeria, this is the ideal place for those looking to enjoy a luxurious lifestyle. The average cost of a 3 bedroom duplex in the state is between 60,000,000 Naira to 80,000,000 Naira. 
Land pricing ranges from 5,000,000 to 50,000,000 Naira in the state capital.
Beautiful structures with good security and economic value are in this town. Calabar can be greatly considered ad the source of your next real estate investment opportunity.
Enugu State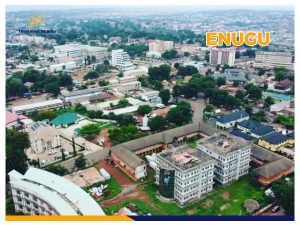 Enugu State, popularly known as the coal city, is one of the best states to invest in real estate. The state may be considered to have a lower standard of living than the others on the list, it makes up for it with its alluring landscapes, shopping malls, industries, higher education institutions, and other amenities. 
The state capital Enugu with a 820,000 population from the last Nigeria's census can be considered a great focus for your next investment spot in the Nigerian Real estate market. 
Industries in the city include the urban market and bottling industries. Enugu is also one of the primary filming locations for directors of the Nigerian movie industry, dubbed "Nollywood". Enugu has an international airport called the Akanu Ibiam International Airport.
A 4 bedroom duplex in the state capital ranges from 80,000,000 Naira to 180,000,000 Naira depending on the property type. The average rent for a 4 bedroom duplex in the state capital is 2,000,000 Naira to 5,000,000 Naira depending on the house type, style and location.
Real estate investments can generate significant returns because there is a high growing demand for urban-rich real estate projects in the state.
Oyo State differs from the other top listed states in Nigeria for real estate investment, as it has one of the most inexpensive real estate entry fees / cost of purchase , making it a great place to begin your real estate investment portfolio,  with a focus on Ibadan the state capital. 
The general cost of livelihood is totally cheap here and allows for one to settle fast, with a large population of educated and modern families in need of good housing infrastructure in the state. There is also a large flock of elitist travellers within the state capital who can occupy your real estate investment portfolio should you choose to venture into real estate subscription in Ibadan, Iyaganku and Agodi GRA. 
A 4 bedroom duplex price in Ibadan ranges from 45,000,000 Naira to 120,000,000 Naira depending on the property type. The average rent for a 4 bedroom duplex in the state capital is 2,000,000 Naira to 6,000,000 Naira depending on the house type and style.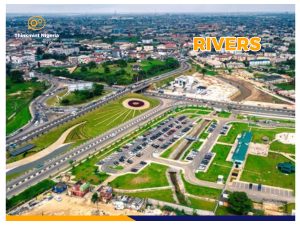 River state is another great place to consider while looking for the finest place to invest in real estate in Nigeria. Port Harcourt, the state capital, in particular, appears to be one of the state's most promising cities.
Port Harcourt is home to various attractive and exquisite structures, including industry (particularly petrochemicals), businesses, airports, and refineries. The city's economic value is high, as a result, investors have diverse real estate investing options to choose from.
While it is important to remember that the city is Nigeria's oil capital and the country's third most developed metropolis after Lagos and Abuja, it is also important to remember that it has one of the most developed property markets in the country. 
The city has an IGR of about 117 billion Naira, is only second to Lagos State in terms of real estate potential. With the main city already congested, investors are looking to cash out in a variety of locations, including the Greater Port-Harcourt Area, Peter Odili Road, and Ada-George Road extending to Ozuoba and Rumuokapali axis. 
Due to the presence of many international firms, real estate developments are appealing not only to top Nigerian business executives but also to Expatriate Workers, who pay a premium for the majority of the city's luxury constructions.
A 4 bedroom duplex in Port Harcourt ranges from 55,000,000 Naira to 350,000,000 Naira depending on the property type and location. The average rent for a 4 bedroom duplex in the state capital is 1,500,000 Naira to 6,000,000 Naira depending on the house type and location.
It is very important to note that there are plots of land for sale and other building types with varying room sizes and designs in each of these states for you to choose from. Your real estate investment plan can begin with as little as a half plot of land, considering that the most important factor is one's desire to begin in line with exposure to the subject matter which we have shared here. 
In subsequent issues of our blog series , we would give more insights into the other five states to consider for your real estate investment and purchase.
For more information on how to get started on your real estate needs , kindly visit our website,  www.thinkmint.ng/buyrealestate where we have listed a wide range of property options with minimal entry fees to choose from, or call 0809 784 5065.