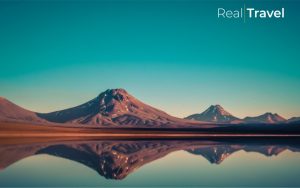 From the implausibly luxurious contrast of breathtaking beauty to the intimidating landscapes ranging from the
northern Atacama desert to the Parinacota volcano to the cosmopolitan capital of Santiago, the diversification
and luxury of Chile is a must-add to a luxurious real estate investment plan. Chile is a country beautiful in its
geography and rich in its culture. While mountain ranges and ocean drapes their edges, the center and southern
end of Chile as a country boast of lush valleys, vineyards, farms, and lakes, such unlikeness is unique for a country
in South America.
Purchasing a property or investing in Chile's real estate will make you fall in love and appreciate the encompassing
beauty of nature. These cities exude and speak luxury, from the sky-high penthouses to the mansions to beaches, to the mountains. A property in Chile is a must-have. There is no need for deep thinking after the careful selection of cities in Chile. All you have to do is pick a specific city or pick all. After all, the investment will only add to your long list of existing assets.