A luxury living is not only about the quantity and the desire to make all things look classy and expensive; it is essential that the quality of such thematic design, space, and materials, when put together, will create an excellent luxury home output.
In this day and age, most homebuyers of luxury homes are young adults whose priority in life is to become significant. They might start in a corporate world, but due to their dreams, they will do their all to purchase their own luxury home.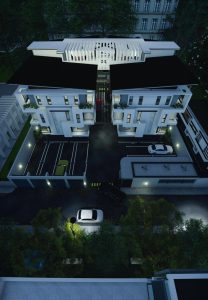 Everyone has their style, and every class has its own time. What was once considered a luxury can now be regarded as standard. Now the affluent market are redefining
Luxury is evolving, and we have to go with the flow of this industry.
Luxury real estate tries its best to transform and improve to suit the changing needs of its homebuyers. Here are the elements of redefining luxury home:
1. Added layer of safety and security:
If location is the top factor in choosing a home, the second consideration is the safety and security of homeowners. No one wants to live in a place that is chaotic and toxic. Home is about being and feeling safe in your own space.
Nowadays, corporations would agree that redefining luxury homes includes prioritizing the safety and security of the community. A gated community, security personnel on a post, active robing guards, and available and functioning CCTVs.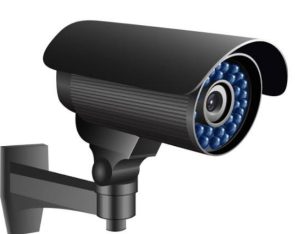 2. Bigger Outdoor Spaces (decks, terraces/balconies, and garden spaces):
Luxury homes are known for being spacious. No luxury home is considered one if space is too limited. Luxury homes have huge rooms, and today, redefining luxury homes showcases bigger outdoor spaces from its decks, terraces and balcony and garden spaces.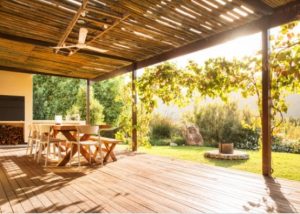 The broader and more significant, the more luxurious it is. Put together with high-end appliances and equipment makes, it more premium
3. High-tech Equipment:
Redefining luxury homes in this age is getting on board with popular technology. Luxury units now include smart locking systems, sensors in the kitchen, security biometrics for home access, ample lighting, and more.
4. Close to the Essentials (Hospitals, Schools, Supermarket, etc.):
As the location is the number one consideration, real estate developers even consider putting their properties in areas where the essentials and the business dealings are present.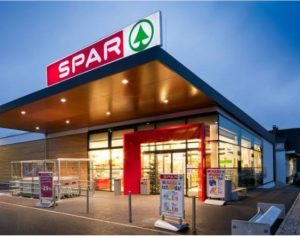 If these are not available, before building their luxury properties for occupancy, they even develop their community for the benefit of their homeowners. In short, they either place homes where there is an available market industry or create their own for the people.
5. Spacious Home (live-play-work):
Since the pandemic happened, redefining the luxury home means living in a spacious house.
It is an excellent deal to find such homes that will provide you a place where you can live-play-work at the same time. A place to meet your daily needs, and routines
Looking at these photos, you might be wondering where you can find such luxury homes?
Thinkmint will  provide the most beautiful and quality homes, making it on top of the real estate developers board that produces outstanding project properties.
Here are some you can check on your own for your future purchase of house and lots of properties for sale.